(Online)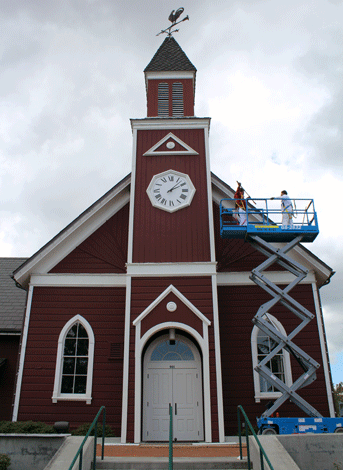 Not an official site of the City of Novato or
the Novato Historical Guild.
Exhibits
These online exhibits are designed to help you explore and enjoy the history of Novato. Exhibits will be updated periodically. What new exhibits would you like to see? Go here to tell us! Upcoming exhibits will include:
Movies in Downtown Novato: 1947-1991
Fire at the Burdell Mansion: The Archaeology of a Disaster
Novato Theater Company: 1919 to Present Day
A history of Novato history
The history of humans in the area known as Novato began centuries before the City of Novato incorporated in 1960.​ The Coast Miwok Indians lived in the area for thousands of years. To learn more about their history, visit the Marin Museum of the American Indian at 2200 Novato Boulevard. Founded in 1967, this nationally recognized museum is open six days a week, and their website is ready for exploration anytime.
The history of Novato from 1840 to 1940 is covered in May Ungemach's wonderful book, Novato Township: Land Grant to World War II. May is a local historian who invested a decade researching and writing the book. Published in 1989, the hardcover runs 496 pages, featuring many maps and over 300 photos. For all students of Novato history, this book is a must-have.
Ms Ungemach was a member of The Novato Historical Guild when she wrote the book. Founded in 1976, the NHG staffs the downtown Novato History Museum at 815 DeLong Avenue and the Hamilton Field History Museum at 555 Hangar Avenue. Both venues open three days a week. For current information about their hours, visit here.
The story of the NHG itself is an excellent way to get to know the history of recent Novato history. From its beginnings as a small group of history buffs to its current incarnation as nonprofit corporation with more than 200 members, the NHG has followed the fortunes of Novato.
To continue reading, click here.
Schools of Novato​
The history of Novato schools...
The Novato Advance​
The history of Novato's local paper...