(Online)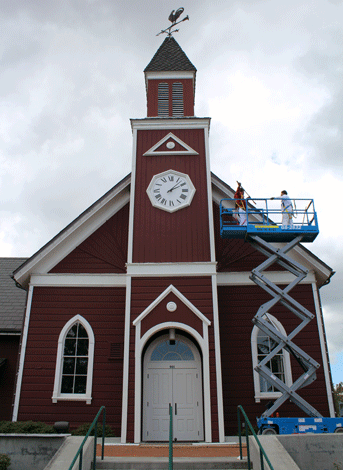 Not an official site of the City of Novato or
the Novato Historical Guild.
A Message from Kevin Morrison
You're interested in Novato history. That's why you're here. Sadly, despite the City's multi-million-dollar investment in the Novato Historical Guild (the nonprofit group which staffs its museums) the Internet remains the best place to discuss Novato history.
As a member of the Guild, I tried to change things. I led a group who hoped to bring the Guild into the 21st century. But the Guild's leadership undermined our efforts. They went so far as to ban discussion of our ideas. You can see the banned ideas here: goo.gl/ZWojye. They eventually rewrote Guild rules to eliminate opposition entirely.
Which leads me to here — a website devoted to Novato history. Enjoy!
Warmly,

Docents at the Novato History Museum in December, 2012. Left to right: Michelle Ling, Kevin Morrison,
Anna Morrison.