(Online)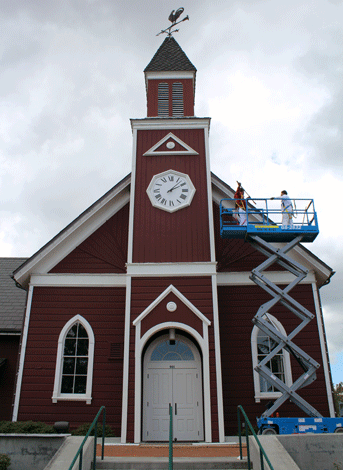 Not an official site of the City of Novato or
the Novato Historical Guild.
Welcome to The History of Novato (Online)
Whatever your interest in Novato, please join us and help The History of Novato (Online) grow. We are supported by volunteers who share a passion for Novato history and don't get paid for any of this. If you have a story to share or an idea for an exhibit, let us know!
Also, if you'd like to join the Advisory Board, hit us up! We meet in real life once in a while, but mostly we go about our business, send each other emails, share links, and whatnot. It's cool and fun. Because otherwise, why do it?
Advisory Board
Louis Block is a longtime Novatan, a freelance video engineer by trade, and an history buff by affinity. He frequently contributes to online discussions about Novato history.
Ernie Galvan is a partner at Rosen Bien Galvan & Grunfeld LLP. He assists clients in a wide range of complex litigation. Ernie has an history degree from Berkeley and a J.D. from Yale.
Carolyn is a Novato resident, student of history, and volunteer archivist at the Novato History Museum.
Kevin Morrison is a lifelong Novatan and a filmmaker with extensive experience in fundraising and marketing. His most important claim to fame is as the son of Anna Morrison, who came to Novato in 1923.
Natalie Thomas is a motivational speaker and marketing maven. She is most famous for helping create the cocktail known as the Cosmopolitan.
Leslie Bennett's expertise in research administration, proposal and contract analysis, as well as award analysis will help The History of Novato (Online) put its best foot forward for grants and awards.
Tom Bestor is a Novatan with more than 20 years experience creating business communications that deliver messages with power, clarity, and impact.